Better Software,
Faster.
In a world where success or failure is measured in microseconds, experienced technical leadership that delivers faster has never been more important.
---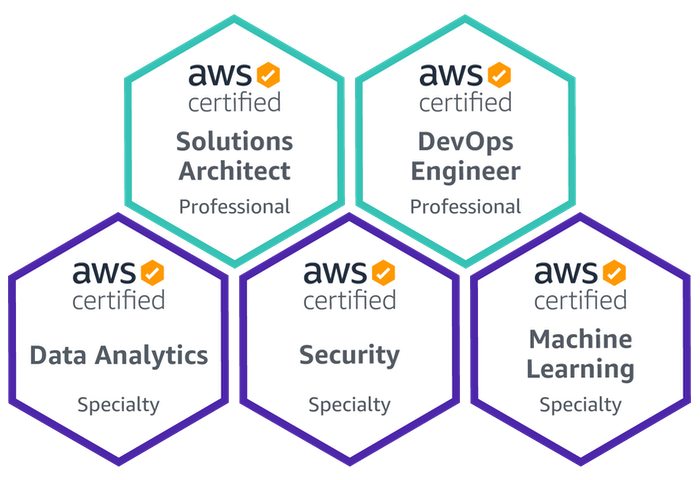 AWS Certified
DevOps

with a speciality in

Security

and

Machine Learning

From scaling out global serverless workloads via elastic CI/CD pipelines to securely processing gigabytes of streaming data for real-time machine learning, you can rely on Reactive.IO to solve your hardest problems using the best technology.

To prove we walk-the-walk, we get certified at the Professional and Specialty level by AWS. This ensures you can rely on our expertise to architect, build, secure, and operate your most mission-critical systems on the most powerful Cloud platform.
---
Our culture of
Faster

makes us

Better

at delivering

Results

In an ever-changing technology landscape, faster means better. At Reactive.IO our culture of faster leads you toward the best technology opportunities while dodging the threats.

Being faster makes us more agile and innovative. Faster systems are more resilient against increased demand and unexpected attacks. Faster means more software for less money. Let's make you faster.
Faster

is Agile

Move quickly and respond to change to take advantage of opportunities. We embed into your team, get to work, and show prompt results.
Faster

is Innovative

Learn faster by rapidly prototyping new ideas with advanced technology. We fuse vision, feedback, and data to build forward thinking products.
Faster

is Resilient

Adapt to exponential customer growth and distributed attacks. We build globally available elastic systems that are ready for anything.
Faster

is Efficient

Respond to customer demand while avoiding unnecessary costs. We ensure you only pay for what you need exactly when you need it.
---
Let's Make You
Faster
To cut through the hardest technology problems, you need the sharpest industry experts. Learn why early stage Start-Ups, Fortune 500s, and Federal Agencies trust us to build their mission-critical software right the first time.