Better Software,
Faster.
In a world where success or failure is measured microseconds, experienced technical leadership has never been more important.
---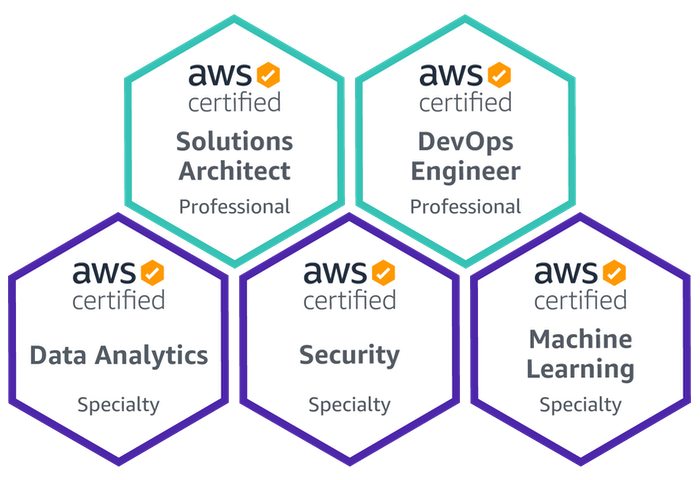 AWS Certified
DevOps

with a speciality in

Security

and

Machine Learning

From globally scaling out containerized workloads via elastic CI/CD pipelines, to securly processing gigabytes of streaming data for real-time machine learning, you can rely on Reactive.IO to solve your hardest problems using the best technology.

To prove we walk-the-walk, we get certified at the Professional and Specialty level by AWS. This ensures you can rely on our expertise to architect, build, secure, and operate your most mission-critical systems on the most powerful Cloud platform.
---
Where
Great

Work and

Smart

People make a

Huge

Impact

In an ever-changing technology landscape, it's nice to have some constants. At Reactive.IO we call these our values, and we bring them with us to every customer and on every project.

When priorities change, codebases churn, and agendas pivot; our values remain unwavering. You can rely on these values as we help you relentlessly continue the job of advancing your goals.
Mission Driven
We understand our customers are targeting a larger purpose or greater goal. We look for projects where the outcome is something big and bold.
Customer Focused
We only win if our customers win. By embedding deep with our customers, we learn what their challenges really are, and help solve them.
Results Oriented
A good story only goes so far. We hold ourselves accountable by making and measuring objective outcomes and communicating our progress often.
Always Growing
We push the envelope to get better at what we do every day. This way when you partner with us, you'll know you are using the best technology.
---
Let's Work Together
To cut through the hardest technology problems, you need the sharpest industry experts. Learn why early stage Start-Ups, Fortune 500s, and Federal Agencies trust us to build their mission-critical software right the first time.